A Brief Biography about Logan Christopher
Before you start really learning from me I figured it would be best if you got to know me a little better. To see what got me from where I started to now.
My Beginnings
I was always good in school. It came pretty easy to me. In fact I had plans of becoming a theoretical physicist back in high school. That was until he came into contact with two people that recommended reading a book called Rich Dad, Poor Dad. From there it was investing in stocks, learning about business and more. It seemed like a more interesting world and quite a bit more lucrative.
My First Failed Businesses
I skipped college instead deciding I could better learn on my own. That's something I still stand by. I joined an MLM company only to give it up a few months down the road. While that may have been a failure, it further introduced me to running a business and personal development.
About a year later I started my own business that was aimed at personal training in home for clients. Despite my studies I was quite a neophyte and believed that if you build it they will come which didn't work out so well. I set out to learn more about business and marketing.
While attempting to get my personal training business off the ground I got started making money online with my first real website LostArtOfHandBalancing.com selling the book The True Art and Science of Hand Balancing. This was taking something I was passionate about and teaching it to other people around the world.
Going Online and Going Full-Time
In less than a year this online site allowed me to quit my day job and focus on online business building. Luckily for me I started early and didn't have too many expenses. Thus, surpassing my income from working in a grocery store was not too difficult.
From there the site has grown significantly offering many more products. Many new websites have been added like my site devoted to basic strength training, kettlebells, feats of strength and more at LegendaryStrength.com.
These two websites really on form a small portion of my growing internet empire, with money coming in daily from a wide range of products and sales channels.
I've has studied many of the top marketers of today and the past learning how to effectively build the business and sell more. Attending a wide range of seminars, buying many books and courses, and joining masterminds and coaching groups.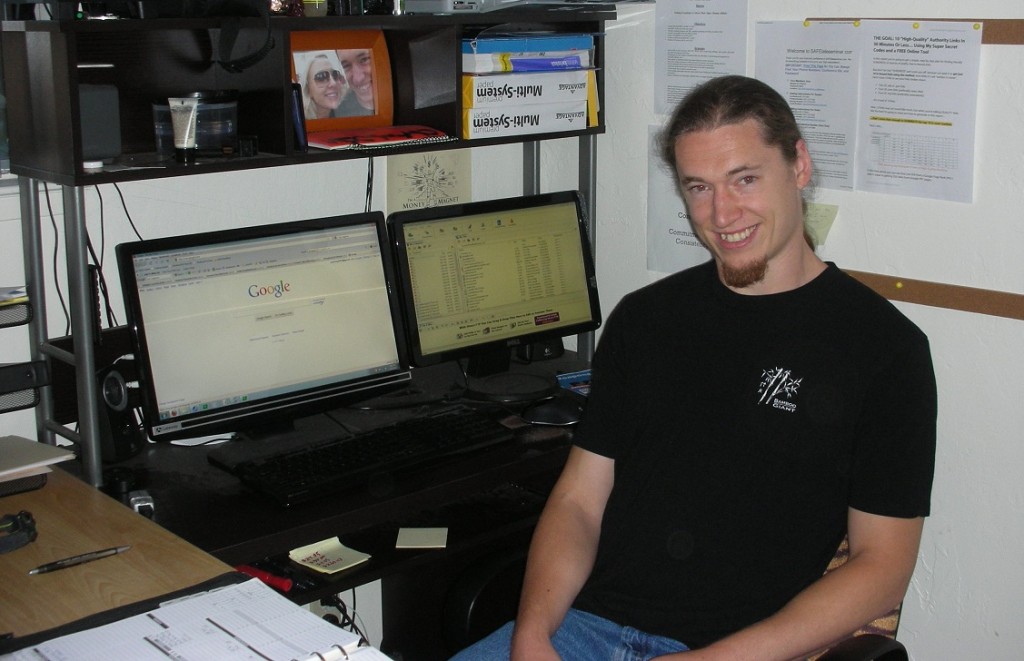 The Next Step…
I started teaching and selling physical culture information because learning about and doing that was something I enjoyed doing.
Now, others have been asking me for help in getting their own online businesses going. As I enjoy marketing (which is merely numbers and psychology, not to mention a fun game to play) I am doing the same as before.
It's not just about the money. Money is good but leading the lifestyle is really where its at. Being your own boss and doing only what you want to do are the real benefits of an online business. Being productive, being creative and having a blast while doing it.
Helping Others Help Themselves
In addition to helping people get up and running in their business, you usually have to deal with the personal issues and blocks that stand in their way. I've been studying several mental sciences mainly for use in these blocks with athletes, but the same skills are just as instrumental in business and all areas of life.
So my coaching services, and products too, deal with how to overcome those blocks that stand in your way plus how to become clear on exactly what it is you want and how to get there.
At LoganChristopher.com I'll be teaching you how to make money, build an online business, maximize your productivity, improve your life, and become a better you. Will you join me?

-Logan Christopher