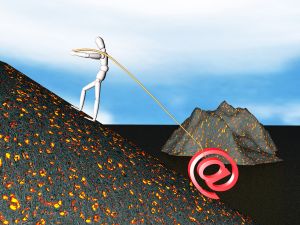 I've known about these two productivity tips for a long time. But the fact is knowing something and doing it is the difference between winners and losers.
My guess is that you already know you should do these things too. But the question is do you do them?
By putting these tips into action this last week alone I was able to finish editing videos from a workshop and getting them setup online. These videos had been doing nothing more than collecting digital dust on my hard drive for some time.
Along with that I shot new videos, edited and made a product, complete with a sales letter that is now available here. That is the How to Build a WordPress Site. Check it out if you can't build your own websites within an hours time.
But that wasn't all I accomplished this week. I complexly revamped another sales funnel from the optin to the upsells. And many other daily tasks.
The best part is I probably spent less actual time working…
And this is all thanks to the two tips I'm about to share with you. I told you all that so you would lend more credence to what I'm about to say.
#1 – Check Email Once Per Day
I had gotten into the habit of checking my email first thing in the morning when I sat down to work. Then somehow the email would end up open all day and I would deal with emails as they came in.
What the hell was wrong with me?
You need to understand that while it may not take much time to answer an email (whether that was looking at it, deleting it, replying to it or anything else). But the interruption it causes from whatever other work you're doing is the big problem.
I've seen people talk about the ramp-up time it takes to get into any project. When you're interrupted you don't just loose the time it takes for the interruption but your entire workflow is disturbed.
Now I am checking email once per day at the end of my workday. This tends to be late afternoon or early evening. Then I go in and do my best to clear the email inbox in one fell swoop.
There is nothing that can't wait a few extra hours for an answer.
If you happen to be in a job where you do need to be connected more, try to limit it to only twice per day. Have those at set times and dedicate yourself to working the rest of the time.
Can you do that? Good!
#2 – Do Your Most Important Task First
I believe it was in 7 Habits of Highly Effective People by Stephen Covey (would you believe I haven't read it yet?) that the idea of important and urgent tasks was first listed.

Important tasks being those things important to your goals.
Urgent tasks being those that needed to be done in a timely manner.
Often the important tasks are the ones you put on the back burner, saying you'll get to them after the urgent things are done with. The problem is the urgent things are never really done with.
And if they are for a day you've likely spent all your energy working on them and don't really want to delve into a big project now.
The easy fix is to do your most important task first everyday (and it sure ain't answering emails). Are you working on writing that book? Setting up a new website? Creating a product?
This won't necessarily be the same thing everyday. While some people say you should only focus on a single project at a time, projects often have bottlenecks over which you may not have control. If you're working on several things you can often make faster progress. Two days ago it was shooting a bit more video, editing it and getting it all online. Yesterday it was creating a bonus and finishing the sales letter. Today for me it's writing several different articles and pieces.
By doing this important task first even if you didn't accomplish anything else that day you can still be happy as you did what was important.
If you want to take this to another level you would then work on your second most important thing, and third, and so on.
Follow these two steps and I guarantee better productivity.
Sincerely,
Logan Christopher