Let Me Become Your Mentor and Coach as
You Build the Lifestyle and Business of Your Dreams
Keep Reading to Learn How I'll Guarantee Your Results…
Hello,
My name is Logan Christopher and I want to help you build the business and life you desire.
Let me tell you about my most successful coaching client, Mike Fitch.
If you follow me on Legendary Strength there's a good chance that you've heard of Mike Fitch. He created Global Bodyweight Training which has since then become super successful.
He has thousands of fans and has conducted certifications in several cities in the US.
He even recently has worked out a deal with a BIG brand name gym to bring his Animal Flow into their world.
I can't take credit for that last one, but Mike absolutely got started with his website and online business with my help as I coached him through all the steps. After talking to him many times on the phone I recently had a chance to meet him in person when he invited me to his workshop.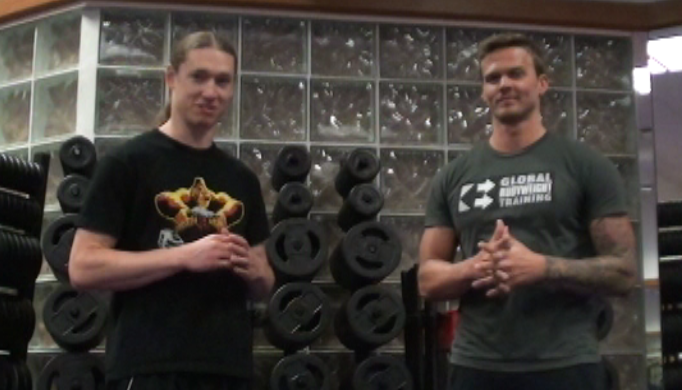 Although the most successful of my students currently, he's not the only one who has gotten online and started making money.
What are My Qualifications?
You're smart to ask. Unfortunately there are many out there who hide behind a website, a glitzy production, but don't really want to help you, or they aren't even able to if they try.
The life coach whose own life is in shambles. That only follows a template when every person needs individual help. But that's not me.
Here are a few of my achievements.
I started my first website and product in May of 2007…
From that I now own the most successful website on hand balancing and acrobatics in the world.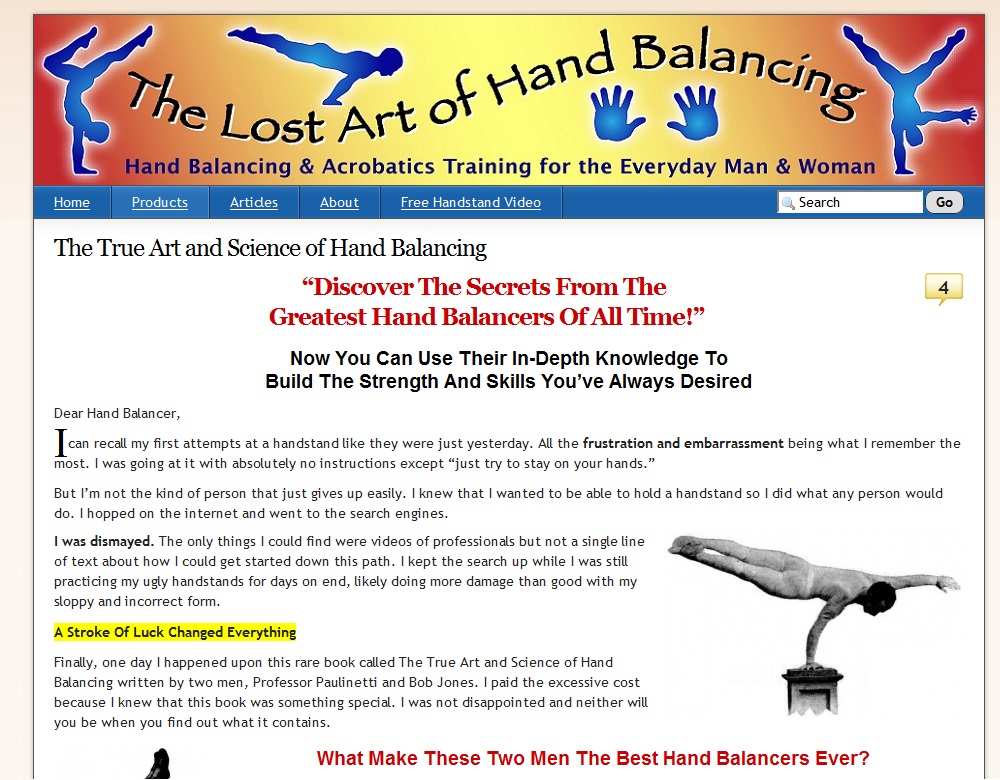 And that is just one website of many I have.
At age 20 I decided I wanted to become a Strongman…
I've not only learned from Dennis Rogers the top performing strongman in the world, but have partnered in business with him, even conducting a workshop by his side.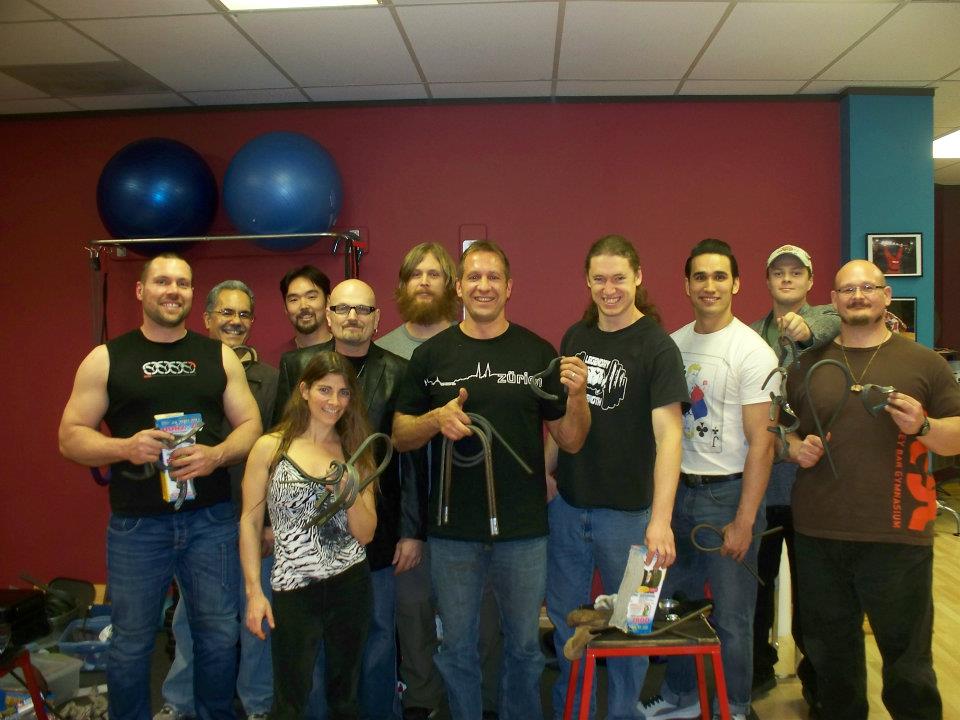 Plus I've received local and even international press from some of the feats I've performed. And this has never been a major thing I've sought to do.
My business has grown to effortlessly doing five figures a month.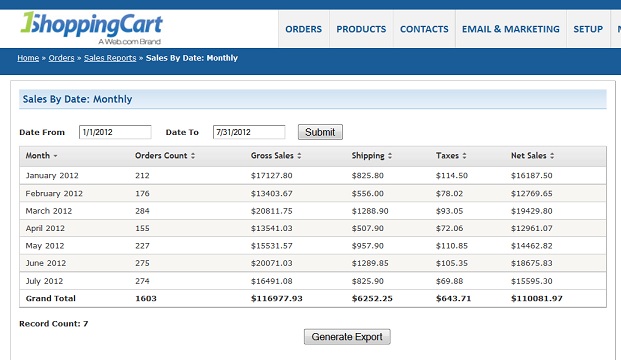 I use to be not great at social media but recently I…
Created a Facebook page that has generated 676 Likes in 15 days and growing FAST!
I know how to create products fast and open up little used sales channels.
I've gone from idea to published book in two days.
I have experience in website design, product launches, affiliate getting, amazon publishing, membership sites, blog curation, video promotion, info product creation and much, much more.
I'm not a millionaire…yet. But this is actually good news. Because I'll be giving you far more value and a more affordable price then someone who is.
Tools to Unlock Your Mind
I am an NLP Practitioner under two of the Founders of NLP, Robert Dilts and Judith DeLozier.
I've been studying learning and practicing NLP for over two years. This mental science is great for helping to determine your goals and get to the roots of what stops you and how to fix them.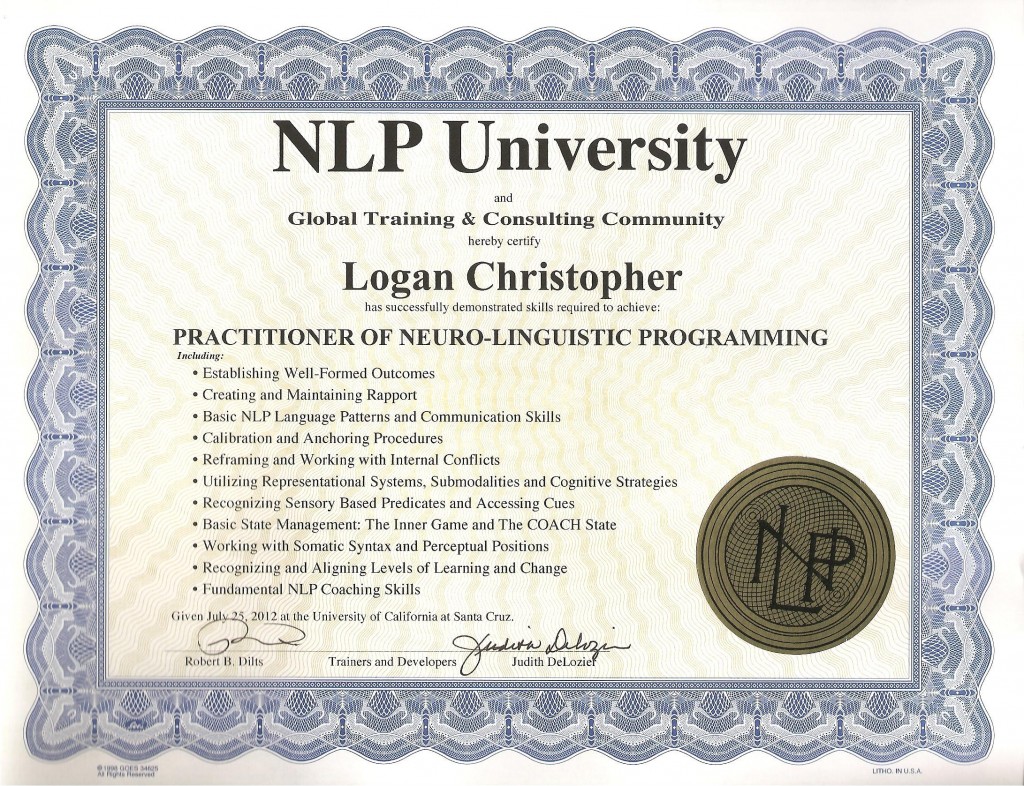 In addition the art of modeling will help you get better results then you ever thought possible.
And NLP is just one of the high level methods I've studied on top of things like hypnosis, energy psychology and medicine and much more.
The biggest thing that holds people back is that they don't know what they truly want. And then they can't get anywhere because of it.
At best they have a fuzzy idea of something that could happen way out there in the future. What do you think are the chances of you attaining something great if this is all you have?
In my coaching not only will I be helping you through the physical steps, techniques and methods to build your business, but I'll also guide you through the steps to become 100% clear on your goals and overcome any blocks in the way.
Building the Lifestyle you Desire
There's one drill I do that is probably more responsible for my success then any other. I'd be happy to teach it to you on our first call. 🙂
What this drill is about is designing the lifestyle you dream of. Here's my typical day…
I live in sunny Santa Cruz, California. I wake up typically around 8:00 am. I don't have an alarm clock and usually spend 9 hours asleep.
After a little morning routine I start working. After several hours working on my current projects I typically workout.
Sometimes I do this in the park or beach. Sometimes I go to the nearby rock climbing gym. Sometimes its in my well stocked home gym.
After that I'll typically get back to work for a short time.
At night I spend time with my wonderful girlfriend. I read books, watch movies, or spend time in my infrared sauna.
This is my typical routine and I love it. If I wanted it any different I would make it so.
I regularly travel, again by choice. I don't have to ask anyone to take time off. I am in charge of my life.
I'm always working on new stuff. But the truth is I could maintain my current online business with less then an hour of work each day and still pull in over five figures a month without even trying.
The Value of Coaching
Let's face it…If you don't have a coach you're not getting the results you could be getting.
A great coach will know more then you and be able to transmit that knowledge…
They'll give you perspective, that oftentimes you can't see yourself…
And they'll push you outside of your comfort zone too, which may be the biggest benefit of all.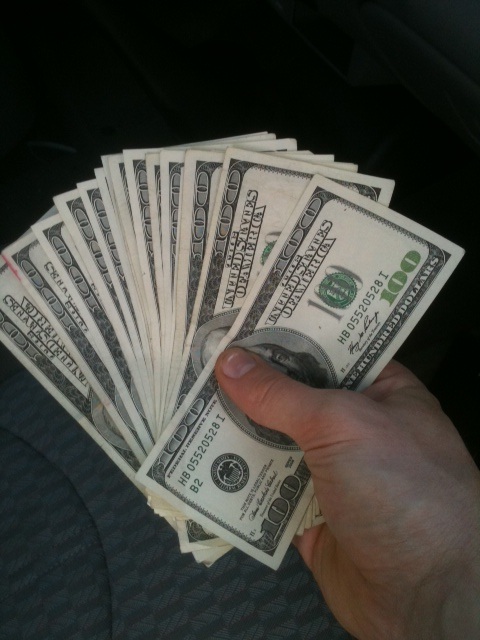 If you're wondering, yes I have my own coaches too. I spend a significant part of my income re-investing into my education and learning more to better help you and further grow my own business.
You reap the rewards of the roughly $3000 I spend each month.
In comparison to that you're getting a steal of a deal.
Before I started getting coached by Logan, I was all over the map when it came to marketing my information products online. Things would go well for a while, but then sales would suddenly plummet and I couldn't figure out why. This inconsistency was chronically stressing me out and shattering my ability to focus on what was most important.

I had been contemplating hiring a marketing coach for quite some time but was in constant hesitation. As you are most certainly aware of, the internet is littered with self-proclaimed quacks posing as business "coaches". Most of these guys have never even established or grown a legitimate online business. Just when I was about to have a nervous breakdown from working online, Logan started pitching his personal coaching plan. I knew immediately that he was no phony. I knew he wanted to teach people how to build legitimate long lasting businesses, businesses that would benefit both the customer and the entrepreneur.

The thing is that I happened to be an early subscriber to Logan's newsletter when he was first getting started online. Since then, I have watched him grow from an unknown guy with a couple handstand videos and a book into one the leading authorities in the online strength niche today. So when he started offering his personal coaching program for business, I thought to myself "I want what he's got…this is a chance for me to have the master himself guide me by the hand".

Well, needless to say, I was not let down.

After applying what I learned from just my first session with Logan, I was able to instantly double my conversion rate. Not only that, but I noticed that I was making more consistent sales. This enabled me to stress less and focus more time and energy back into growing my business.

I used to dread checking the balance in my bank account, but since working with Logan, it has now become one my favorite times of day.

The money you spend will save you years of frustration. I sincerely wish Logan had been my coach form the beginning. Be smart and let him show you how to share your expertise with the world and cash in at the same time. Both you and your audience deserve it.
– Professor "Stone" Paul, www.SpeakSwedishStupid.com
How Much Does My Coaching Cost?
My normal rate for business coaching is $300 per hour. If you just want to do one call that's what it will be. However, one call is not enough. Instead I want you to take a journey with me, and that means spending at least 6 months to a year with me as your coach. With this amount of time you will get results.
I can't promise you results with one coaching session. But between many, if you do the work, you will get the results.
Each month we'll do two 30 minute one on one phone calls or skype sessions. (If you want to we can do both at once, especially in the beginning.)
On these calls we'll lay out a specific roadmap and steps you need to do to improve your life and grow your business.
You will have homework. I will expect you to do certain things between the calls. If you want the results you have to put in the work.
You'll also receive email access for questions between calls.
I have two options you can sign up for. There are also payment plan's available.




The Bad News
I spend most of my time working on new projects to increase my business even further. I enjoy coaching others who want to become successful but only have limited time to do it.
There are 3 spots available in my schedule for coaching clients right now.
Also I could increase the price of this investment at any time. So be sure to lock it in now.
I also reserve the right to kick you out and refund your money if I don't think it's a good fit between us.

BONUSES
These bonuses are worth more then the coaching itself. I don't want to have to walk you through all the fine details of getting a website up and running and specific steps on creating a product. I've all ready created lots of videos that do just that!
As a coaching member you'll gain immediate digital access to my Freedom and Money Online Business Building System.
I sold this course for as much as $995 but you can get it today for FREE!
If you pay in full you'll gain immediate access to all the files. Watch them online or download them to your computer. If you sign up with a payment plan you'll be dripped the videos as you progress along with your business.
What is in this course?
The Freedom and Money Online Business Building System
The Six Figure Online Business Builder Workshop 8 DVD Set ($997 Value)

Market Analysis and Finding Your Niche
Domain Names, Hosting and Building a Website/Blog
Traffic Generation Strategies
Push Button Sales with Email Marketing
Creating Your First Product (and Beyond)
How to Maximize Sales of Your Product

My Step by Step Story of Business Success Plus My Biggest Mistakes ($197 Value)
The Logistics of an Online Business: Blow Past the Technical Details that Hold Most People Back ($97 Value)
Installing Your Wealth Attraction Attitude and Demolishing the Obstacles that Stand in Your Way. ($97 Value)
Ultimate Productivity System for Getting Shit Done ($97 Value)
Done-For-You Products with Public Domain ($97 Value)
Quick Start: Designed to Make Your Investment Back and Then Some ASAP ($197 Value)

As a coaching member I'll also give you some of my newest wealth building products I release for free if I think they'll help you business. I have some exciting one's in store coming this year and next.
I'll throw in my Easy Publishing, Money Making and Lead Generation with Amazon course ($97 value) which may be one of the fastest, yet best methods to get started are grow your online business. The truth is I'm shifting more of my business in the direction of Amazon because they're big and only getting bigger.

I've also added new Advanced Traffic Generation Manuals, which I'm not even selling. They're currently for coaching members ONLY.
How I Get 659+ People Coming to My Websites for Free Every Single Day (A $197 Value)
This is a complete roadmap for successfully doing SEO.
And how about this.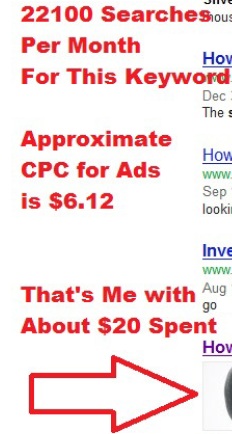 This short but hugely effective manual gives you the exact steps to do the same. (Easily a $297 value)
Total Bonus Value of $2273.00
In fact, the price you pay for coaching is worth it for these courses alone. The only reason I GIVE THEM ALL TO YOU is so that I don't have to cover the same material in our coaching calls together.
And that's not all…
You'll get a substantial discount on any business workshops I put on (yes that is coming down the road too), perhaps I'll even let you come for FREE.
Plus there are opportunities for joint ventures, even partnering on projects. This alone can make your money back instantly if you have a great product!
Guaranteed Results!

If you don't see the amazing results you're going to get after our first call, then you can get a full refund.
When we continue past that point you're locked in. However if you must you can cancel the coaching and be refunded the pro-rated share for coaching not yet delivered if you're paid in full. Of course payments can be canceled too.
But I really want you to look at this as something you're sticking to for the full 6 or 12 months.
And here's my big guarantee.
If you follow what I say and take action, doing the homework between each call, I guarantee you'll more then re-coup your investment cost for this coaching over the 6 or 12 months. If you don't I'll pay the difference, even up to your full amount if you decide it wasn't worth it.
What are you waiting for?
Select the option that is best for you below and get started today.
Sincerely,

Logan Christopher
P.S. This is a better deal than you'll find in any of the BIG Internet Marketing Launches. Not only are you getting courses I would put up against any of theirs in value (actually better because they cover everything you need to know, when most of theirs are lacking), but you get One on One Coaching. Just try to get that from even of the big name guru's. And the truth is this is the integral part too many people are missing our on but desperately need. Don't delay claim your spot today before they're all sold out, or before the price goes up in the future.