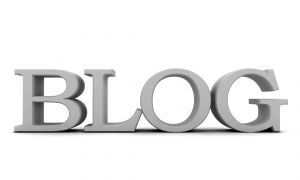 In my last post I taught you how to build a website. But the fact is these days it's easier than that if you know how to setup a blog. Once you have a blog setup and running, with a little customization, you have a great looking and well running machine.
When I got started online blogs were well known but still not as popular as today. Back then blogs where used as blogs, not for everything which they can be used for today, using custom themes and more.
In fact when I got started with my website it was another 6 months until I had my first blog online. And boy did I do a lot wrong with that.
But as I continued to learn about blogs and how to use them properly and effectively, a change occurred. I realized that blogs allow for a few things.
1. An all in one content management system that was easy for me to use and change.
2. Added useability and connectability for readers and customers.
I decided to switch over my static html websites over to blogs completely. It took a bit of work to transfer the pages over but I haven't looked back.
Now I don't think this would work for every business model, but anyone who is the face of their business by themselves and is in information marketing it's a great choice.
How to Setup a Blog (the technical part)
You still need to have a domain name and hosting in order to setup a blog. Sure there are many free blog services but I advise you to get your own domain and it doesn't cost much to do so.
The only blog platform I have used and would recommend is WordPress. (Don't confuse the hosted wordpress.com blogs with those you host yourself on your site.) While other platforms may be good, nothing offers the customization and capabilities of wordpress.
Most hosting companies will do the technical part of setting up the blog for you. With fantastico or similar services (like Dreamhost offers) all you have to do is click a couple buttons. (They call it One-Click Install but in honesty it takes a couple clicks.)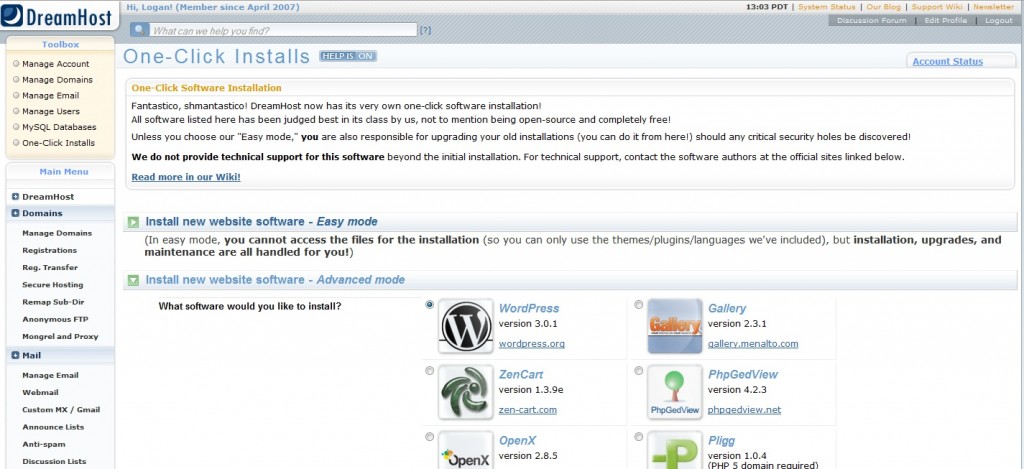 If you don't have this it involves manually downloading wordpress, typing in the database name and passwords in a file, the ftp'ing it up to your website. For the step by step directions here it is straight from WordPress.
All you have to do is choose the directory where you want to blog to be setup. This is an important step. If you want the blog setup as your home directory install it to your root directory. For example here at LoganChristopher.com is setup like that. That makes the home page the home page of the blog.
You can install it to another directory like LoganChristopher.com/blog if you want a separate home page from the blog site. This is another valid way to go depending on your business.
Customizing Your Blog
Once you have the blog setup it'll be very generic. It comes with the standard theme, a welcome world post, and a plugin called Hello, Dolly.
The biggest impact on how your blog looks is the theme you choose. In addition to look, many themes have built in functionality to them. As an example, the theme I have here (and use on most of my blog sites) is Semiologic Pro. With it you can easily change layouts, colors and have widgets everywhere.
There are a wide range of themes to choose from. Many are free. Many of the best ones will cost some money. And with certain themes you can do a lot more than run a blog. You can easily build sales letter pages, squeeze pages and much more. In fact you can run your entire site off of a blog and make it look like it's not a blog at all!
The second important part of your blog is selecting plugins. These will allow you to do all kinds of things from running a membership site on your blog, to generating a xml sitemap so google can navigate your site and much more. This is a huge topic itself and will have to be covered in more detail later on.
The third important part of your blog is the widgets. That's a fancy word for all the things you see over on the sidebar. This can be kept minimalist or you can have a wide range of functions here to. Again, a big topic for another time.
Then comes the all important part of filling your blog up with content, writing posts and pages.
More to come about blogging later. For now I hope this article helped you to get your blog up and running.