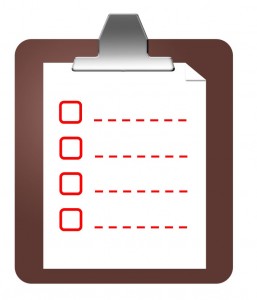 I love gadgets. I love technology. It's simply amazing what they can do for us.
In running an online business you're going to have to use a wide variety of websites, software and other tools to do the vast majority of what you want to get done.
I'm always on the lookout for something that can accomplish a task, something that can do it better, or something that is free and effective. Over my years online I've compiled a list.
This is my Resource List.
I was thinking about just giving this to my coaching members but its too valuable not to share. Knowing the right resource for a job can be worth a lot!
Besides there are affiliate links in there for some of the products so the more people that use my list the more commissions I get. 🙂
Before you check it out just know that these are all services I either actively use or have used in the past. If I haven't tried it and wouldn't recommend it, it would not make the cut.
You'll notice in some cases there is more than one resource per category. Often times this is a free service and a premium service. In all cases the premium service is obviously better, but the free version can get the job done depending on what you're trying to accomplish.
In future posts I'll be highlighting individual software and services from this list and all that they can do for you.