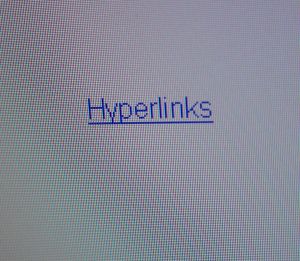 I've done many different things to get traffic to my websites. None of them, have I focused as much attention as SEO. And of course with SEO we're talking about online link building.
In case you're new to the world of SEO I'll give you a brief overview. Back when the web was new there were search engines. These found sites based solely on the content that was on the site. Once people found this out they developed sneaky techniques (like white text against a white background) to add tons more keywords in and increase the overall density. Something had to change.
Then search engines starting looking more at the links that point towards a site. In the beginning it was just the share quantity of links that mattered. Again this was still fairly easy to scam. With networks of nothing but spam sites people could overnight get thousands of links back to their site.
But then came the quality analysis of links. Google had their pagerank formula. Other search engines had their own similar things going on. It wasn't just about the link, now there was the anchor text of the link and the authority of the site and page behind it. This has changed in many ways over the years but it still is largely true.
Another factor may be on the radar now. And that is activity. Through various analytics and traffic data the search engines can tell just how many people are visiting a given page. And of course with that activity comes things like social bookmarking and sharing it on facebook or twitter. (If you'd like you can do just that for this post.) Of course these things also produce links back to the site.
There is, what is known as white hat and black hat, ways of online link building. White hat means natural and basically legal, in that it won't run you into any problems with the search engines. Black hat methods are those that cross the lines, usually through automation and on a massive scale. Then there are tons of things in the grey zone in between.
Here's a partial list of ways to get links back to your site. Some are better than others.
Submit articles to a directory
Write a guest post for someone else's site
Submit videos to youtube or anywhere else online
Comment on a blog
Comment in a forum (you can almost always make your signature display your links)
Build a page on web 2.0 properties like Squidoo, HubPages, or Weebly
Link through on Facebook or Twitter
Get a social bookmark
Buy links from others
Trade links with another webmaster
And then there is the one way that is the best. Just have something so good that people link to it on their own site. This is optimal the only problem is that it is something you have very little if any control over. And that brings up the whole subject on link bait.
(Side note. There is something called the 'nofollow' tag on many links. This use to make it so that the link on that page wouldn't pass on any link juice to that page it was linking to. This was invented as a way to stop blog comment spam. However, recently its' believed that even nofollow links pass on some juice. It may not be as much as a normal link but they're still worth getting especially from higher authority sites.)
SEO is a great way to get traffic. Once you have it, it tends to stick around for awhile, unless you let all your efforts slide. And of course, the best part is its free.
I've been doing a lot more testing different things recently. Online link building is something I'll be writing more about in the future.