When it comes to writing blog posts and email broadcasts, I write best reactively.
In a previous post, I talked about how to generate lots of writing ideas. That's all well and good because I think those will be fun to write and interest people. And, in addition to coming up with ideas on my own, I find that some of my best stuff comes based off of another person's question.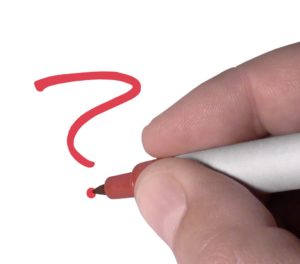 A few things can happen when I receive a question:
I might not think the question is broad enough to be interesting to more than the person asking about it. Or it is just a bad question (yes, they do exist). In this case I'll answer individually or not. But these cases are actually in the minority.
I know the answer to the question and it is worth posting about. The question sends my mind off in a direction and the words just flow from my fingertips. The more you know a topic, the better you'll be able to do this. This is wonderful because it may not be a topic I would have thought of myself. Still, if someone is asking it, probably lots of people are thinking the same things.
I don't know the answer to the question, and it is still worth posting about. In these cases, if it holds my interest, I'll have to do some more research to give it a good answer. These posts take more time, but I learn as I go along so it is often worth it.
Although this happens more often than not with a question, it can also happen with comments. Those too can send me off in writing. Maybe to fill in more details. Maybe because I disagree with what was said. Maybe it just sends me off on a tangent.
You can see plenty of examples of these on my other sites. Some good recent examples include:
Just recently I did this in regards to topics for filming Youtube videos. It works much the same there.
On this note, what are your questions? I want to do the same thing here at LoganChristopher.com based on what YOU want to read about. Ask me anything that doesn't have to do with health and fitness. (I may answer those things, but it will be at the other websites.) Questions on business. Questions on money. Questions on productivity. Questions on writing. Questions about how to be an awesome human being. Whatever you want to know, ask away…
Along with this I always like to put this disclaimer. There are no guarantees that I'll answer your question.  And it probably won't be individually but instead here in a future post. But if it fits in the categories 2 or 3 above, there is a good chance I will answer it. Please post your questions below…